CROS transmits sound and voices from one side to the other, so your hearing ear can hear for both ears. When CROS P is fit with a Phonak Audéo™ Paradise hearing aid, it helps people with unilateral hearing loss to hear speech clearly and follow conversations from all directions.1, 2
Designed specifically for unilateral hearing loss
Proven Paradise performance
Connects to smartphones, TV, Roger™ microphones and more
Hands-free phone calls with own voice pick-up
Easy to use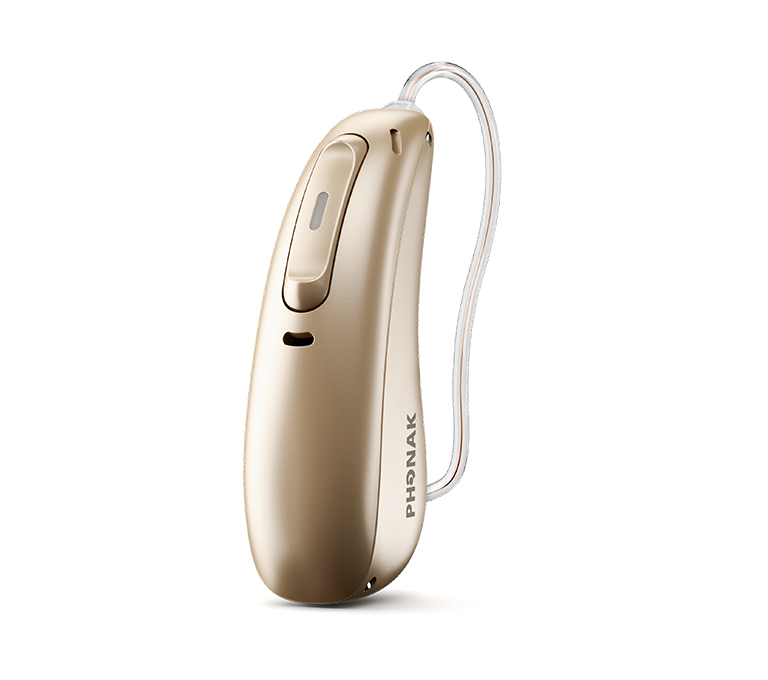 Available in a range of attractive colors, so you can choose your favorite.
CROS Paradise Models
CROS Paradise hearing aids are available in different models to suit your listening needs.
Hearing care professionals can help you make the choice that is perfect for you. They will consider your hearing needs, your budget, your lifestyle and your individual hearing preferences.
Footnotes
When using a CROS system compared to unaided
1. Stewart, E. & Woodward, J. (2021). Out of the (Head) Shadow: A Systematic Review of CROS/BiCROS Literature. Manuscript in preparation. Manuscript in press.
2. phonak.com/compatibility, over 6800 compatible models, March 2021
* up to 50 cm or 1.64 feet
**in order to access health data, it is necessary to create an account within myPhonak app.